The Band
The live line-up for Musical Monk is primarily a four-piece that includes guitar, keys, bass and drums. But I'd like to introduce all the musicians and incredible people who shared their talents with me on our album, "The Spaces in Between." 

The band ca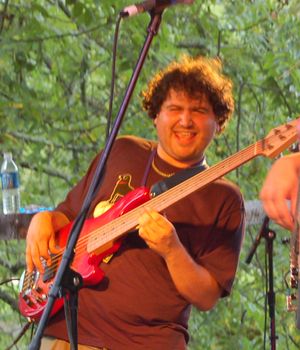 me together in 2011, but our roots of association, collaboration and performance go much further back.  We play a mix of funk, classic rock, Americana, New Orleans swank, reggae, ska, blue grass, and also have jazz and jamband influences.

I've played with Ryan Marks (bass) for over 15 years. This is our fourth band together including
Big Meat
and
Fever Train
.  Nobody thumps the dirty funk like the Mad Dog.  Born on the same day, but different year, we share interesting traits, completely oppose each other on others, and have occasional psychic moments (which weirds us out).   We've played about five hundred shows together. There isn't anyone else I am more in tune with musically, and I'm extremely grateful to play with him once again.
w
ww.ryanmarksmusic.com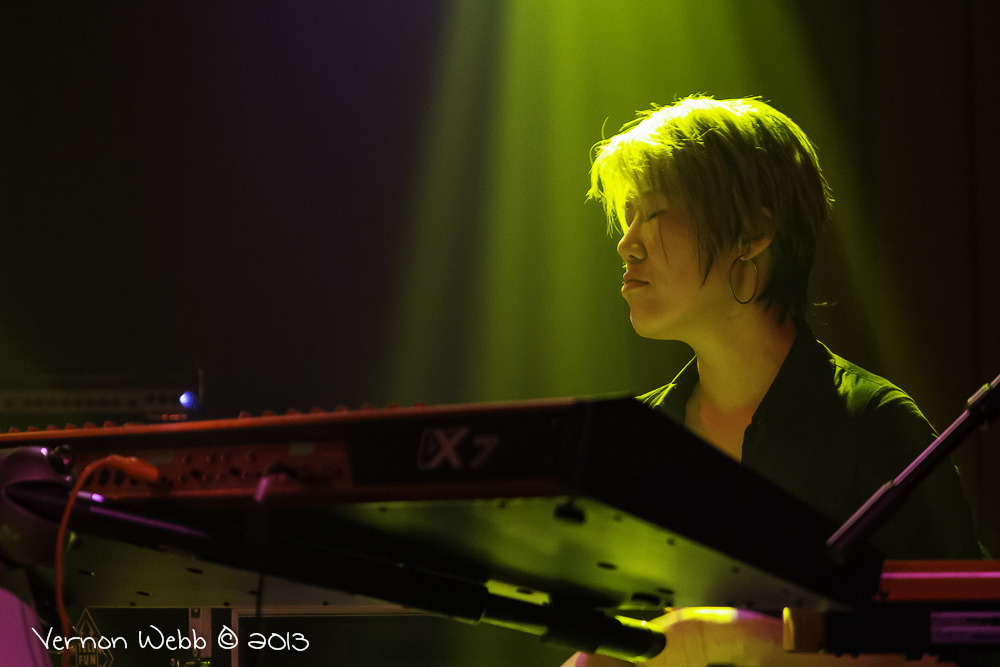 I met Sueyoung Yoo (keys) and Sean Dixon (drums) in 2008 when we were hired to teach a music program in Manhattan for 0 - 5 year olds
.  Through that avenue, we performed 1000's of classes together, forming a chemistry 
based o
n always engaging our audience while maintaining high and positive energy throughout.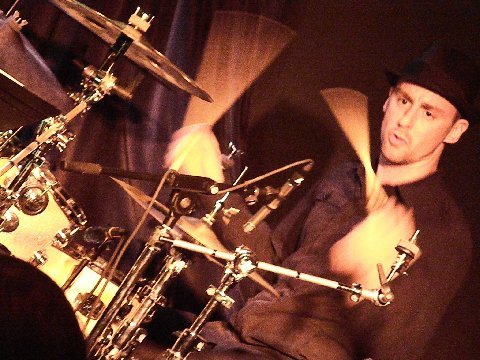 Sean and Sueyoung have both been an active part of the New York scene for over 10 years. Sueyoung is a ridiculous keyboard player who sounds just as comfortable playing Chopin as she does Herbie Hanc
ock or Radiohead. Sean almost never has a night off he's in such high demand in the city. Other than his playing with Musical Monk, I'm a huge fan of his drumming with
The Jazz Mandolin Project
.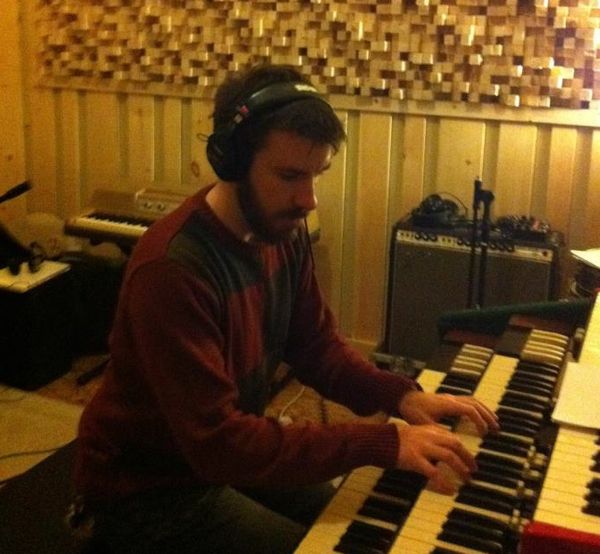 Tim Peck also plays a huge part on my album, laying down organ and clav and other keys on many of the tunes
. 
Tim and I have known each other since high school, and he also played in Big Meat with Ryan and I.  The man is a monster on the organ (Roar!)
www.tpeck.com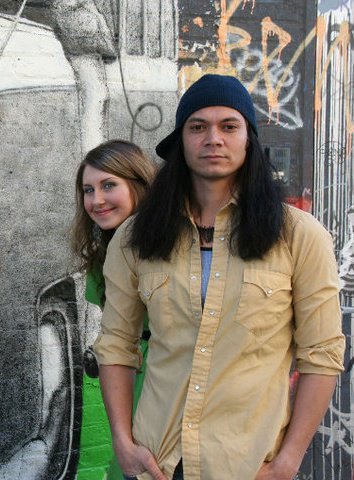 Sarah W
ood and Andrew Zapanta provide the silky background vocals for the album.  We play in a reggae, funk, ska band called
Zap and The Naturals
.  They've been singing together for years and their chemistry can't be beat.  So pumped about the vocal depth they added to the album.
Natalie Cressman
(trombone) and
Jackie Coleman
(trumpet) also added their 
incredible horns to 
seven of the twelve songs on the album.  Working with these two was an impeccable example of professionalism and efficiency on a 
musical instrument.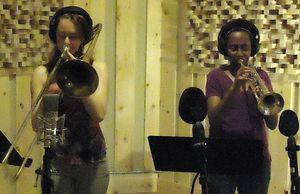 No wonder considering their resume.  Along with fronting their own bands they are constantly performing in the 
cit
y 
an
d 
b
eyond.  Natalie is well known among the jam scene as part of the Trey Anastasio Band (TAB), where she is affectionately nicknamed "Chainsaw" for 
her work on the trombone.  Jackie's skills are in high demand in the New York Scene, fronting groups such as The Chase Experiment, Reunion Brass Band, and GatoLocoMusica and often being called 
in by 
independent artists to add her
 brass to many gigs and records.